Well known as a mainstay of corporate IT departments and data centers, IBM has, over recent past, been redefining itself as a business with leading next-gen technologies (Quantum and AI), hybrid Cloud with a focus on growth segments, dare I say it, some enterprise applications (even though they're loath to admit it), and a mammoth services business.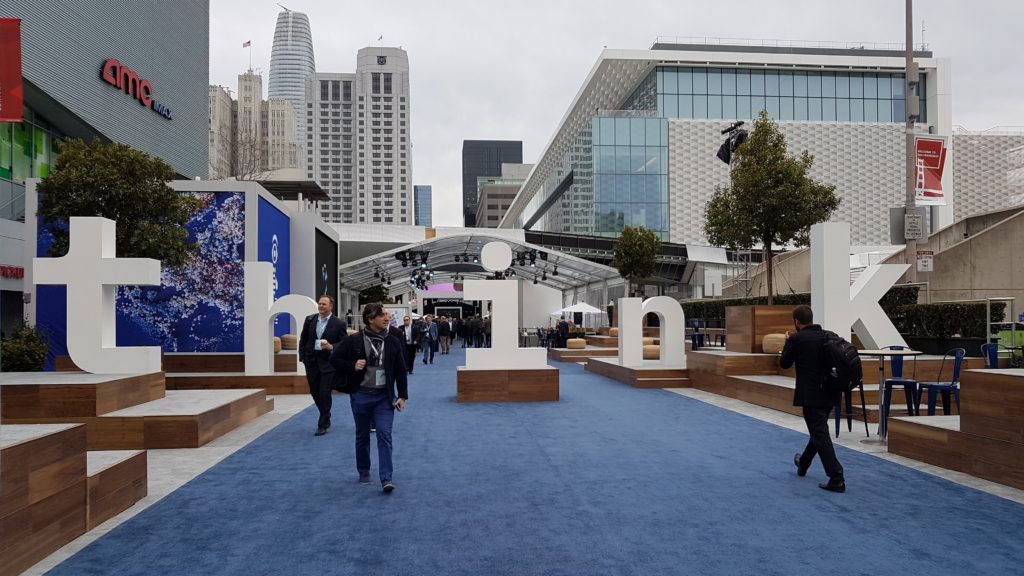 This year's Think! event, held in San Francisco was, for me anyway, quite a change on several fronts. Firstly, moving the event from Vegas to San Francisco; good news, bad news. Great location, but surprisingly, rain on most days, and some logistical/situational challenges. Very un-Vegas like. Secondly, focus; very hybrid-cloudy, AI and research. Third, more focus than ever on the corporate. I'm not sure that IBM would (want to) agree with me on the latter, but that was my perception. Arguably one can't' be great at everything. IBM does excel at things corporate, but they continue to struggle to position themselves as a champion (also) for the smaller business. Not much to say on things manufacturing, WATSON IoT for example, although I was made aware of some focused events on things industrial, due soon.
The ongoing metamorphosis of their huge channels business remains a work in progress, but it's getting there. Truth be told, IBM has the executive intent to transform their channels, but I think they're frustrated by some legacy (some of their feet-on-the-street) mindsets, and a partner network that's generally comfortable (and very successfully) living with past/present relationship foibles. Transforming partner contracts from 10s of pages to just a handful is a great step (in the right direction), but the real test will be when they're regularly recruiting new partners in timescales of weeks, not (many, many) months; with responsiveness in things transactional in minutes, not days. I've heard on some of their ongoing plans and they look good, proof will be in the pudding, as they say.
On to their technology initiatives. No more news, of course, with regards Red Hat, but this forthcoming acquisition reaffirms their focus on Hybrid Cloud infrastructures. An interesting, hopefully profitable acquisition. To AI. IBM's Watson technologies continue to impress. Project Debater shows the (AI) possible, and is awesome tech. More importantly, industrial (for example AI, blockchain, connected) applications abound, and IBM have some excellent case stories to offer those in any doubt on their practicality and value proposition. My questions on the (AI etc.) tech continue to revolve around how balanced their income streams are. I suspect that if IBM can engender more dynamic partner and customer ecosystems, then the resulting momentum will result in broader appeal and more sustainable growth…. and an impetus from those in the smaller business community.